Announcing the Nylas Dashboard 2.0
The Nylas Dashboard 2.0 is built for all stakeholders: developers, sales engineers, customer success, and finance.
Tasia Potasinski | August 22, 2017
One of the most important interfaces for an API product is the dashboard—the user-facing
website where developers and others can set up their applications, run queries, manage users, and all the other administrative tasks for managing an API integration.
In the past, the Nylas dashboard was only intended for use by a single developer—
a developer would create an account, create an application, then start integrating with the Nylas APIs.  
Development teams would have to either share credentials
(
unsafe!) or set up their own application IDs to independently work with the Nylas APIs. Because the dashboard only supported one application at a time, developers would have to set up multiple Nylas developer accounts for development, staging, and production.
So we've taken the last few months and completely re-thought and re-imagined our dashboard experience to make it easier to create and maintain applications that rely on the Nylas APIs for email, calendar, and contacts integrations. 
The Nylas Dashboard 2.0 is built for all stakeholders for your applications: developers, sales engineers, customer success, and finance.  We've built the
d
ashboard around the concept of
"
organizations" so that you can now have all your users see the same information without sharing credentials.  With the new Nylas Dashboard, everyone in your organization can: 
Invite other collaborators to join your organization

See summary statistics for each of your applications and quickly troubleshoot problem accounts

Create multiple applications for your organization—

everyone can have their own dev environment now, with staging and production for all

Add new accounts right from the Dashboard

Create new webhooks and notifications

See all accounts connected to your applications, and sort by:

Account Status

Account Type

Email Provider

Connection Date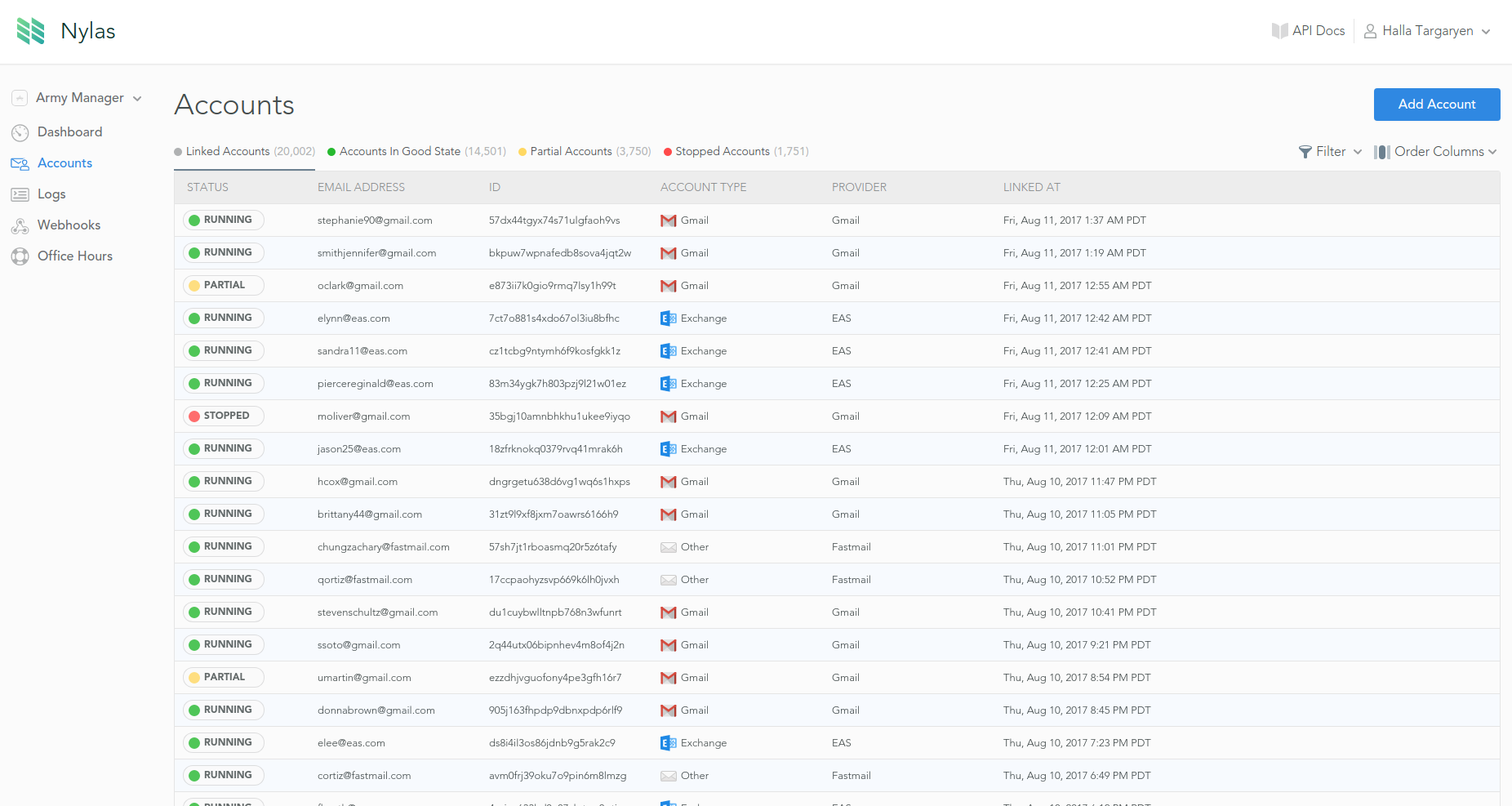 See all logs for your application, including:

API logs

Authentication logs

Mailsync logs

Syncback logs

Webhooks logs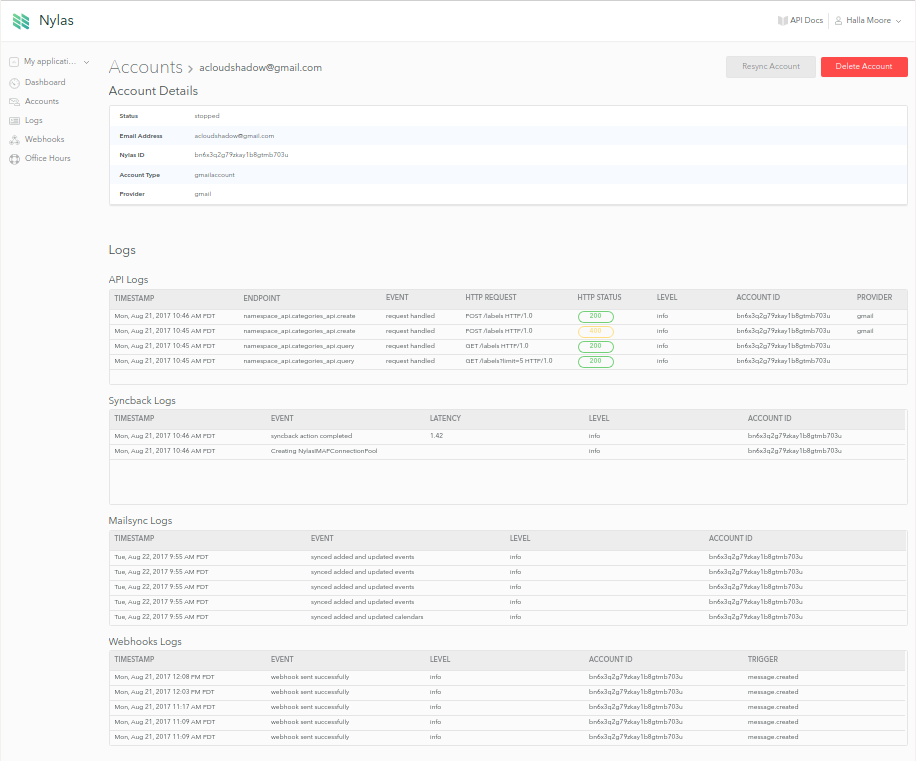 With the new Nylas Dashboard for everyone on your team, it will be simpler than ever to integrate email, calendar, and contacts functionality into your applications—
and easier for you to onboard and delight your customers.  
You can see the new Nylas Dashboard in action for yourself as soon as you log in.
For 
current customers
 with customized workflows, the existing Developer Dashboard is still available at 
https://developer.nylas.com
 through at least the end of the 2017 calendar year.
And, as always, we'd love your feedback—
just send us a note to [email protected]  Thanks!
About the Author
Tasia is the Head of Marketing at Nylas. In her free time, she enjoys discovering new running trails in the Marin Headlands and exploring the best vegan bakeries in San Francisco.